As we head into 2023 and recommit to our health and fitness, please join your fellow Bay Club associates in our #2023BayClubFitChallenge!
In true Bay Club fashion, this challenge is intended to be fun and a little competitive!
With that, we will be using the Nike Run Club app to track everyone's progress.
Here's how it works: 
Download the Nike Run Club app from the Apple or Google Store (or scan the QR Code below), add Bay Club as a friend, and we will add you to the group. For those who have participated in a previous Bay Club Fit Challenge, you'll receive an invitation to join this one.
 For the #2023BayClubFitChallenge we are challenging associates to walk or run 77 miles between January 15 and February 28 (that's about 1.7 miles per day).  The Nike Run App will keep track of your progress, and you'll be able to see how you rank in comparison to fellow associates.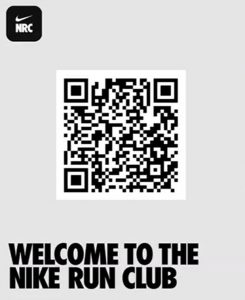 Screenshot taken from nike.com/nrc-app.
 What's in it for me? 
The #2023BayClubFitChallenge is a fun way to maintain or improve your fitness, and bond with your coworkers in a new way! Additionally, you will have a couple of chances to win a prize during the challenge:
The top five associates (ranked by the NRC app) will win a Bay Club branded Shaker water bottle.
The first Associate to reach the challenge goal of 77 miles wins a Shaker water bottle, an Amazon gift card, a spotlight in the March edition of The Buzz, plus bragging rights until our next challenge!
Lace up those shoes and let's go Bay Club!