We know that staying healthy during the holidays can be challenging, so we have asked our EVP of Fitness, Josh Lyon to provide you with a few tips and best practices to get you through the winter!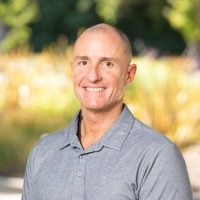 What are some ways that we can stay active/fit during the holiday season?
The holiday season actually offers a lot of fun recreational options to help you stay active. Here are a few to consider adding into your routine:
Make it a family affair: Take the family ice skating or for a trip to the snow. There is something magical about both and it's even better when you share it with the ones you love!
Take a walk: Bundle up and go for a nightly stroll around your neighborhood and enjoy the holiday decorations and lights on display.
Track yourself: Try out a fitness wearable, like the Oura ring or Whoop strap. Both ofnthese products will give you valuable insights into your health habits. They can also serve as motivation to keep improving your scores each day.
How can we can stick to our nutritional goals?
The holidays are filled with traditions and treats that we all love. Your best option is to have a healthy mindset and a plan when it comes to your nutrition, like:
Give yourself a break: If there are treats that you have only once a year, enjoy them! The key is much more about moderation than denying yourself something you love.
Plan ahead: If you are going to a holiday party, eat something before you leave. This will satisfy your hunger and make it far easier to eat or drink moderately at the celebration.
Take a "cheat day": One off day doesn't spell doom. If you do indulge, be kind to yourself. Instead of beating yourself up, resolve to choose healthier options the following day so you achieve a bit of balance.
Are there any misconceptions about what it means to stay active/fit?
Many people fall into the "all or nothing" trap, believing that they have to work out every day to see results and be healthy. Consider these perspectives instead:
Consistency is key: Build a realistic routine of activities that you enjoy doing so you are more likely to stick with it.
Create a schedule: Whether you use a day planner or a calendar, be sure to schedule your workouts and activities in advance. Having it on your schedule will allow you to plan everything else around them and increase your likelihood of fitting them in.
Write your goals down: We all respond to having a goal and making the time to physically write down your fitness/activity goals for the holidays will significantly increase your commitment and get you going on those days when you don't feel as motivated.
Anything else we should know about fitness/being active?
Fitness and activities can come in many different forms, so be sure to acknowledge all that you do. Completing chores around the house, doing some holiday power shopping, and cleaning up the leaves in the yard are all part of an active lifestyle. Simply look for fun ways to move and enjoy the season and give yourself the gift of health at the same time!