Pickleball: it brings people together!
When Covid struck in spring of 2020, Bay Club's main priority was safety for members and staff. Some team sports, such as basketball, were harder to participate in due to social distancing guidelines. The solution to that problem? Pickleball.
Pickleball was a brilliant way to bring employees and members together during COVID because it was simple to learn, participants could stay 6 feet apart, and it was a fun time to socialize!
EVP of Sports, Todd Kramer, says that pickleball also helps bring the most people together out of all racquet sports. Tennis is fun, but it can be limiting. Pickleball is more casual and you don't need a partner!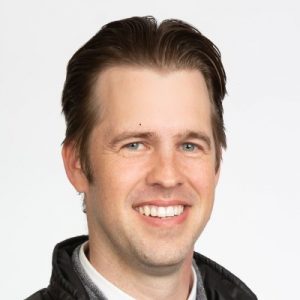 Todd's background in sports started when he was a kid. Throughout his childhood, he played basketball, baseball, and occasionally tennis.  He was a tennis pro during his undergrad and graduate school years and had a friend whose Dad was a tennis coach. This connection led to him teaching children tennis that summer.
A former coworker encouraged him to join the Bay Club in 2013 and he enjoys working on the business side of the sports world. He started off by running the tennis department and oversaw Ross Valley and StoneTree.
Todd has a passion for the sports quadrant, especially for racquet sports, which was implemented in summer of 2020.
Of the racquet sports, pickleball is growing across the nation. Todd explains that the barrier to entry is very low and it can bring many people together. As stated earlier, pickleball served as a fun yet safe way to bring people together during COVID. Bay Club employees in the San Francisco and Marin regions started playing together, which turned into a weekly occurrence post-COVID.
I've had the opportunity to join weekly pickleball and it is a great way to meet and spend time with fellow employees!
When pickleball was first implemented at the Bay Club, equipment was minimal and we had portable nets. As time went on, the nets became more permanent, and there were more investments in equipment. This eventually led to some of our clubs building complexes specifically for pickleball, such as Fairbanks Ranch and Manhattan Country Club.
What's next for pickleball? Kramer says that a brand standard will be put in place for pickleball in 2023. As for the member-facing side, Kramer hopes to bring more people who don't currently play pickleball and introduce the sport to them.
Now go pick up a paddle and learn to play a game of pickleball!