Whether it be summer camp or year-long childcare, our Bay Club Family Programming Associates put their heart and soul into their work.  For Ashley Gillum, SVP of Family Programming, this is something she exemplifies every day.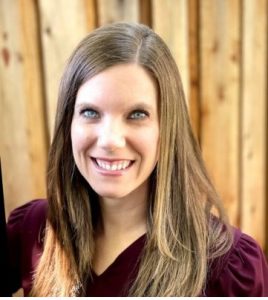 Ashley began working with the Bay Club in July of 2019 and had plenty of prior childcare experience. She loves the flexible environment and the opportunity for creativity and her primary passion is providing solutions for adult that work with children.
One thing Ashley enjoys most about working in childcare is that it gives her the ability to be creative. Unlike a classroom setting, there are children ranging from six weeks old to younger teenagers. She enjoys being able to work with the different age groups and create fun, engaging programming for everyone.
Ashley says that it's one of the best aspects about the Bay Club: the importance of reinventing.
Throughout the last two summers, Family Programming has been through several changes with COVID-19. This has forced the team to shift certain priorities, especially in the summer. Ashley says that summer is a fun and exciting time for the Clubs because there are more children, they are there all day, and there are more programs and activities planned.
Additionally, Ashley loves that our Family Programming Associates offer more than just childcare; they help build a community for our Members and their children.
Ashley says that when Members drop off their children, they view it as more than just leaving their kids with adult supervision. A community and relationships are being fostered.  For Members, our childcare is part of their routine and they put their trust in our Associates.
She also shares that it is amazing for our teams to watch these children grow up as some join the Club as young as 6 weeks old and stay until they are in their teens. Childcare is about providing for their emotional and physical well-being as they grow.
It's important to note that caring for children requires a lot of patience, heart and empathy in a fast-paced environment. Safety is also a top priority for our team. Our Family Programming Associates are trained to act quickly and calmly in any situation that may arise.
As we head into the holiday season, keep an eye out for club events. Some Clubs may do fall festivals, movie nights, and family dinners. During the holiday season, there may even be a breakfast with Santa and other community engagement events!