We hosted our first virtual Manager Essentials Workshop December 6th – December 17th. This workshop is geared towards new managers and can also be a refresher for existing managers where you will learn about the various functions required to be a successful manager at the Bay Club.  Each section is led by a team member from that department who shares best practices, resources and they "why" behind what we do.
Training topics included:
HR

Recruitment
Training & Development
Diversity & Inclusion
Safety
Employee Relations
Comp & Benefits

Payroll
IT/Technology
Member Services & Revenue
Finance & Accounting
Marketing
EQ Exercise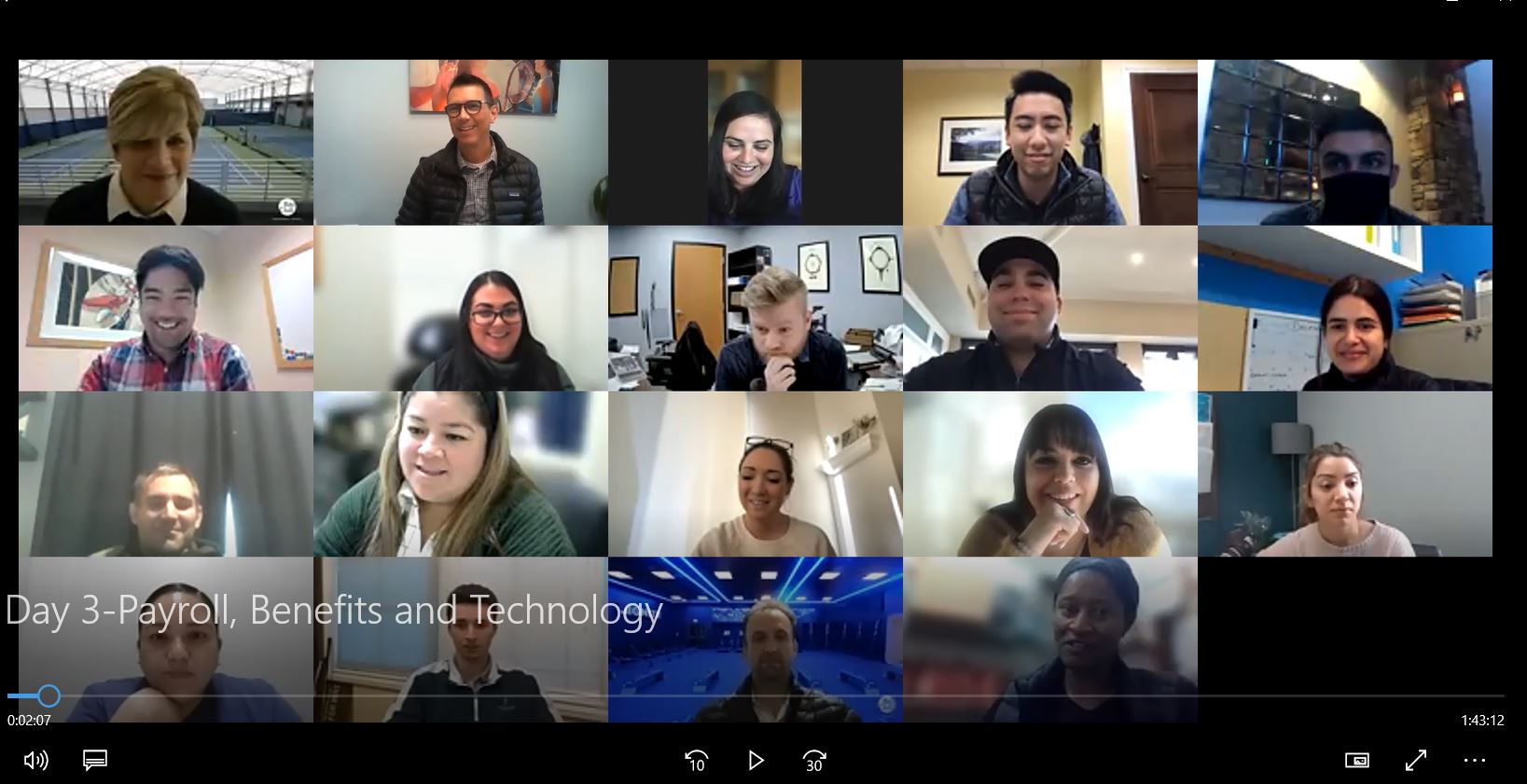 Here's what the participants found to be most beneficial:
I enjoyed the involvement of everyone's feedback of different ways and opportunities to recruit for the company.
I really appreciate Bay Club has made huge steps to include [D&I] within our company.
Great and Informative – Loved knowing how we take care of all our associates in our guidelines – Coaching for peak performance, and coachings, etc.
I need to get better at making time for the ASAP drills even when the day is busy.
Great information and best practices with Real Day examples – love how we were told where to locate all resources.
I see that we are all invested in the Member experience.
Understand the correlation about marketing, good quality programing members satisfaction and revenue.
EQ. Very interesting, helpful, the segment was engaging. well rounded applicable to life not only in the work place.
ALL of it – great concise info – love the one hour segments for each speaker – love the polls – and the Kahoot Game makes it for great interaction and fun.
We thank our inaugural group of managers who gave us great feedback.  We are in the process of reviewing the feedback and implementing it for our future sessions.  We are planning on hosting this workshop on a quarterly basis and hopefully in person in the future.
If you have any questions or would like to participate in a future workshop, please email HR@bayclubs.com.